Please take a look at our selection of calendars and cards.
RPSI 2021 Calendar
The Society's calendar for 2021. £11.00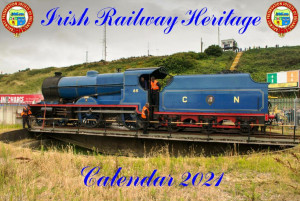 The 2021 calendar features 12 pictures of RPSI trains in action all around Ireland, with steam locomotives Nos. 4, 85, 131, 171, 184, 186, 171 and 461. General Motors diesel locomotives Nos.071, 073, 075, 141 and 175 also appear.
The front cover shows No.86, 'Merlin', being turned at Rosslare Europort in 2018 on the occasion of the locomotive's first trip down the east coast line.
NOW TAKING ORDERS FOR A SECOND PRINT RUN!
Add to basket (£11.00)
RPSI Christmas Cards
Christmas Card Pack (5) £10.00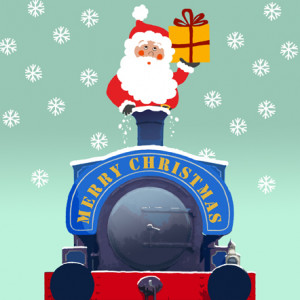 Pack of 5 festive greeting cards.
Add to basket (£10.00)