Our day-to-day maintenance and restoration is funded by income from the trains we run throughout the year. But we regularly need to undertake restoration projects of major historical significance. And this is where you can help.
Have a look at the projects here and, if you can, please consider helping us to fund them.
Alternatively, if you would like to make a donation to the Society's general fundraising, or to help us through this difficult Corona Virus period, then please click here.
For Sterling donations:
UK Taxpayer? Why not Gift Aid?
(Or email us if you already have Gift Aid in place)
For Euro donations:
171 Back On The Main Line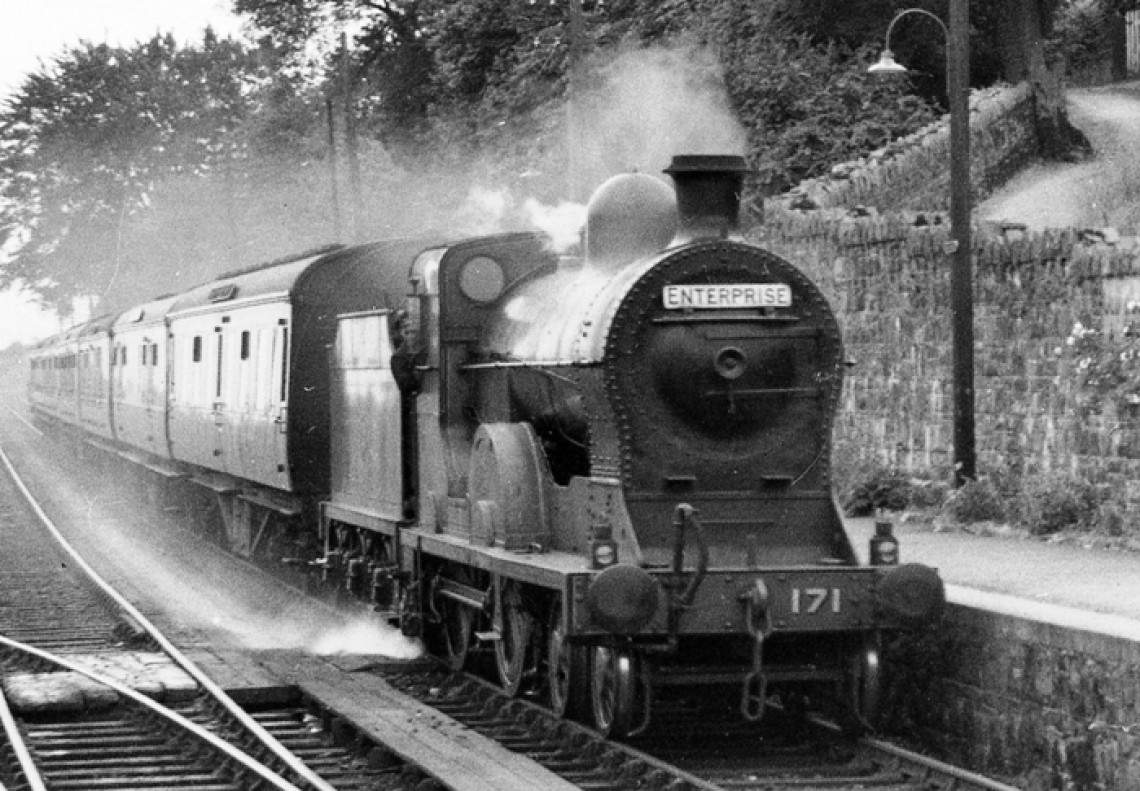 Our flagship steam locomotive No.171 has been semi-restored - but we need it back in traffic to re-create iconic scenes such as that above at Goraghwood on the line between Dublin and Belfast in the 1950s.
However, we need your help and are appealing for funds to complete the restoration. We believe completion, including all the modern signalling and communication electronics, will cost around £120,000.