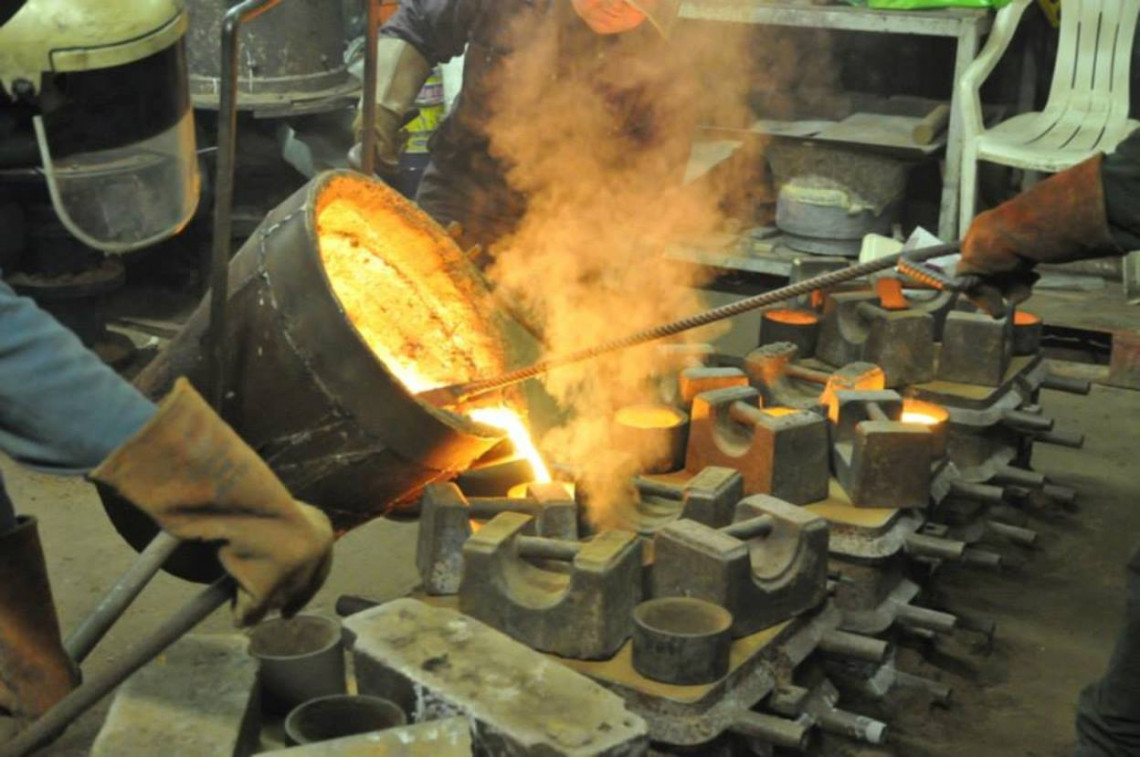 | | |
| --- | --- |
| Builder | RPSI |
| Built | 1998, 2017 |
| Preservation | 1998 |
Over the years the RPSI has slowly accumulated equipment from various sources, including from the last remaining foundry in the Belfast area, at Edenderry.
The foundry was originally was originally established at Whitehead as a lean-to at the back of the 1970s engine shed extension. However, as part of the museum and workshop project in 2017, the foundry got its own purpose-built facilities within the new buildings.
Since its move to Whitehead, the RPSI's foundry has turned out brake blocks, blast pipes, fire bars, and any other cast iron items required to keep steam locomotives and vintage carriages in traffic. Also, on occasion, casts have been made for external bodies, i.e. railings, signal finials, tractor parts.
Casting is now carried out by Heritage Engineering Ireland staff, and the skills are being passed on to the younger employees.
---