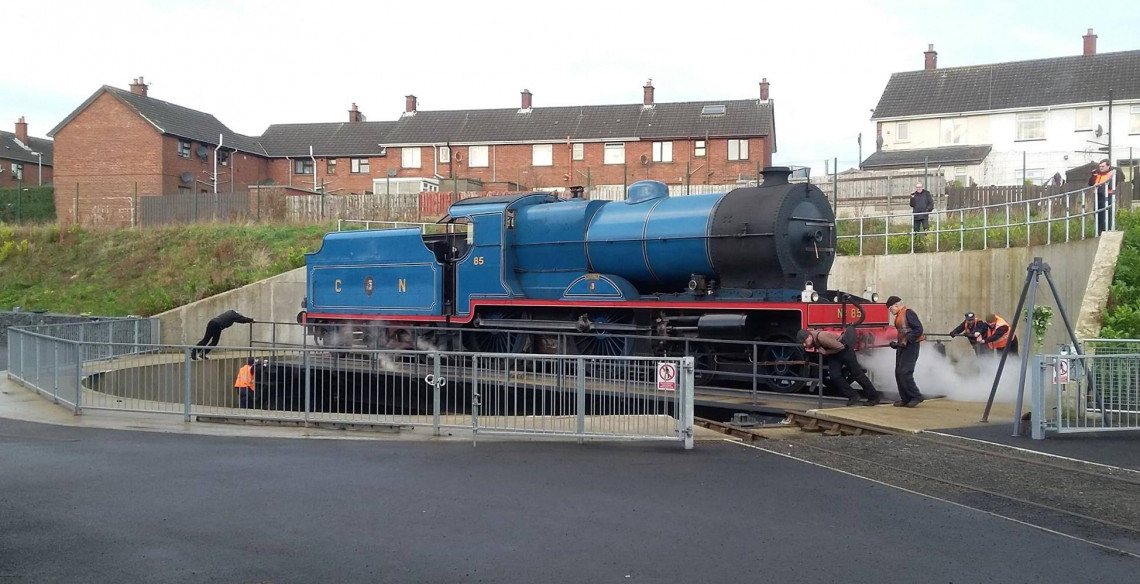 | | |
| --- | --- |
| Built | 1976 |
| Company | Northern Ireland Railways |
| Preservation | Installed 2016 |
This turntable was built for Belfast Central Services Depot at Queen's Quay in Belfast in 1976. It is thought to have been built by Harland and Wolff but we would welcome confirmation. It is not a balanced table as it was used for turning railcars which have all of their weight at one end of the vehicle. When the yard was overtaken to make way for the M3 in 1994, the Railway Preservation Society of Ireland purchased the turntable. We refurbished and extended it in our workshops before installing it here at Whitehead in 2016.
The turntable is 59 feet 4 inches (18.08 m) long and can turn vehicles up to 73 feet 2 inches (22.3m) long. It has a locking bar at each end to ensure that it remains aligned while vehicles are moved on to or off it. Being unbalanced, it can take about 10 men to turn a locomotive, though we hope to fit a motor to make turning easier.
---