Bring your class to Whitehead Railway Museum for a tour of our engines, carriages and workshops!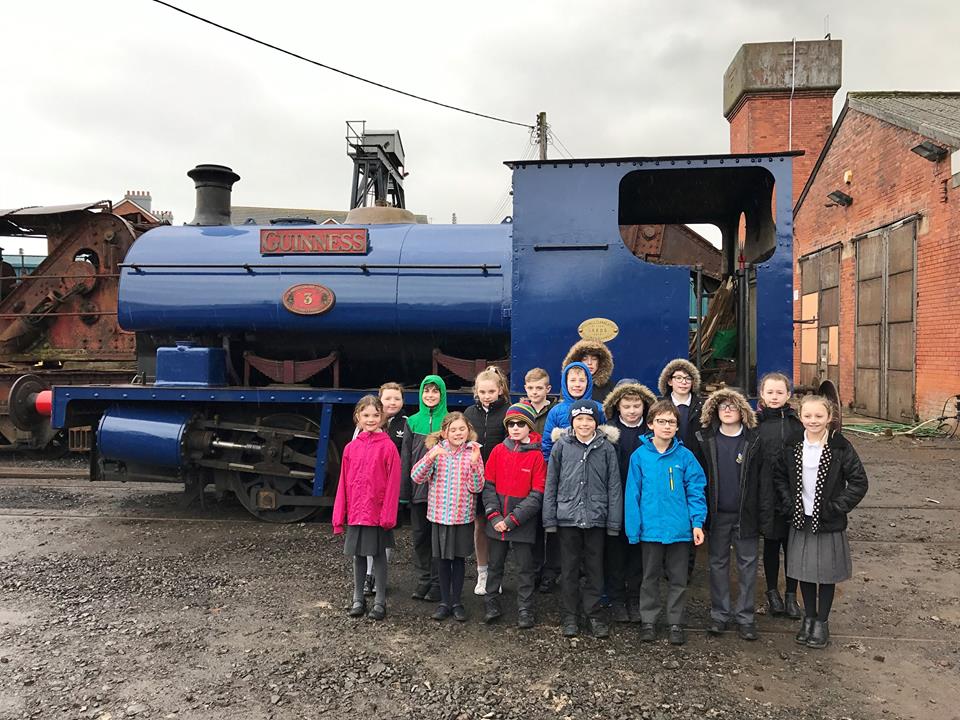 We are currently developing our Education Programme for launch in September 2017. Have you any ideas on what you'd like us to offer? Get in touch and help us will pilot schemes.
School and Pre-School groups will be assigned one of our volunteer tour guides to take them around the museum. Tours last around 60-90 minutes but can be tailored to your group. We encourage you to bring plenty of adults for supervision as Whitehead Railway Museum as we are a working site.
A great day out if you are working on transport, the World Around Us, local history or if your class just love trains!
Prices
£4.00 per head Primary/Secondary School
£3.00 per head Nursery/Pre-School
Adults are free of charge within supervision ratios.
Our Facilities
-Lunch/Break space available in The Stables with toilet access and cloakroom storage.
-Hot and cold drinks available from our Tea Room, as well as pre-order option for flasks of coffee or tea and lunch options for adults and children.
-Whitehead Railway Museum goody bags available on request.
Contact
Claire McAuley, Learning and Interpretation Co-Ordinator for any enquiries or to book your visit.
claire.mcauley@steamtrainsireland.com / 02893373218