We will be holding a Volunteers Day on Saturday 28th May- all welcome!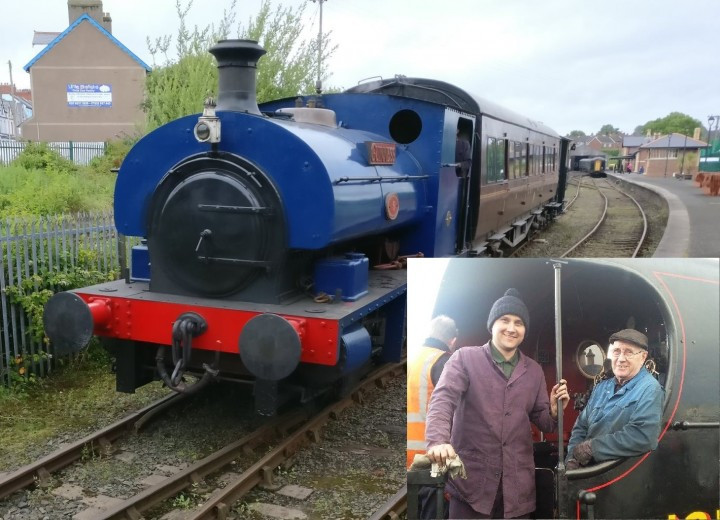 The RPSI relies heavily on volunteer input to keep the wheels turning. Volunteers are people just like you, who devote part of their free time to assisting in myriad ways.
Some are museum guides, some serve on the curatorial committee, others work on the admin side and yet more are involved in Dublin and Whitehead in the maintenance of locomotives, track and rolling stock, plus the planning, marketing and operation of our mainline trips.
At present around 150 members are involved in volunteering in various capacities and of course this commitment was recognised in 2015 when the RPSI was awarded the prestigious Queen's Award for Voluntary Service.
Running the RPSI, including the Whitehead Railway Museum, is a huge team effort and we are always on the lookout for more to come forward and volunteer their services. We appreciate that this can be somewhat daunting for those not yet involved, and so we are organising a Volunteers Day at Whitehead.
There will be two sessions, one at 11am and the second at 2pm. You will be able to hear more about the opportunities that are available. The information sessions will be held in The Stables Gallery of the Museum. Please email us to book on one of these slots.
This will be your chance to hear more, to ask questions and to see if there might be a way in which you could give us a bit of your free time. There is no obligation, however, so don't feel under any pressure.
If you are an existing volunteer, please come along too. This could be an opportunity for you to see if there are other capacities in which you might be able to use your talents.
As part of the day you will be able to explore the Museum and learn more about what is involved in being a guide or a gallery supervisor. We have jobs to suit all aptitudes, abilities and interests. So please come along and hear more.
Volunteers all tell the same story. They get a kick out of what they are doing, they enjoy the camaraderie of being part of the team and the benefit of being on the inside track. Above all, they get a sense of achievement. Between them they have built the Society up to be what it is today. But as the RPSI expands its activities, we need more help.
And when you are at Whitehead, be sure to enjoy a cuppa or lunch in our much acclaimed Edwardian Tea Room.
See our Volunteering page.
Details of our Volunteers Day train rides.