A new book from Colourpoint, by Society member Conrad Natio, to be launched at next Belfast Meeting.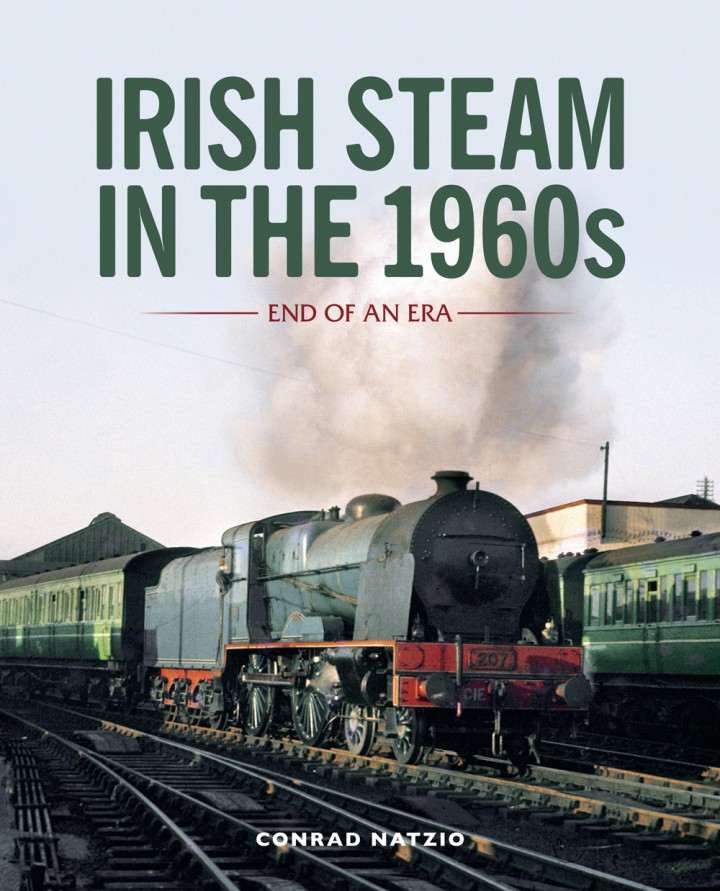 Irish Steam in the 1960s - End of an Era is Conrad Natzio's record of a distinctive time on the Irish railway system, between 1960 and 1963, when dieselisation was well under way but there were many steam locomotives still hard at work in Ireland, north and south.
This delightful collection of Conrad's largely unpublished images, complemented by extended captions filled with detail, anecdotes and personal reflections, captures the changing scene and celebrates what had survived.
Priced at £16, this new book will be launched at the Orangefield meeting on 13th December when the author will be present to sign copies.