Tickets for Portrush now on sale.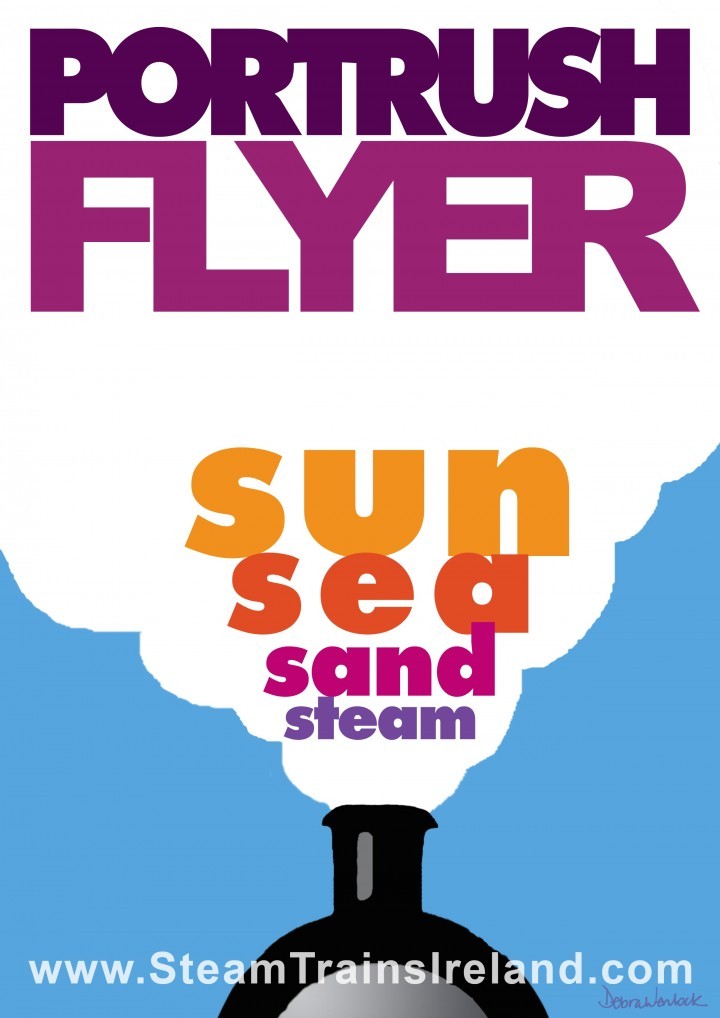 SEA, SAND AND STEAM ON THE PORTRUSH FLYER THIS SUMMER
We will be offering daymakers and day-trippers the opportunity to travel on a unique and stylish excursion to Portrush on Sundays 12th and 19th August.
The Portrush Flyer has been a fixture in the RPSI's summer season since we first ran it in 1973. It takes its name from a famous express train of the 1930s.
Like all our trains, the Flyer is open to the public and with a buffet car on the train and reserved seats we always create a unique on-board atmosphere. For some people the steam train revives memories while for others it is a brand new experience, a day out with a difference for all the family or perhaps a chance to celebrate a birthday or party.
Tickets for the Flyer are available from the Belfast Welcome Centre at £22 per head (£15 for children and £66 for a family of four). Passengers can board at Whitehead, Carrickfergus or Belfast.
The train leaves Whitehead at 10am, Belfast Central at 11:30am and returns from Portrush at 5pm.
Full details and tickets available here.