We operate a fascinating and living museum in Northern Ireland and a major historical resource. Our locomotive workshops and running sheds at Whitehead represent the epitome of a working steam shed complex.
Our site boasts a short running line for steam trains to operate on, workshops complete with a myriad of machine tools. Not to mention our steam locomotives, vintage carriages, wagons, diesel locomotives and our modern carriage collection.

Over the years the Society has welcomed hundreds of school children to Whitehead. The days were a huge success providing school children with an appreciation of the history and social impact of railway, as well as offering a fascinating day out.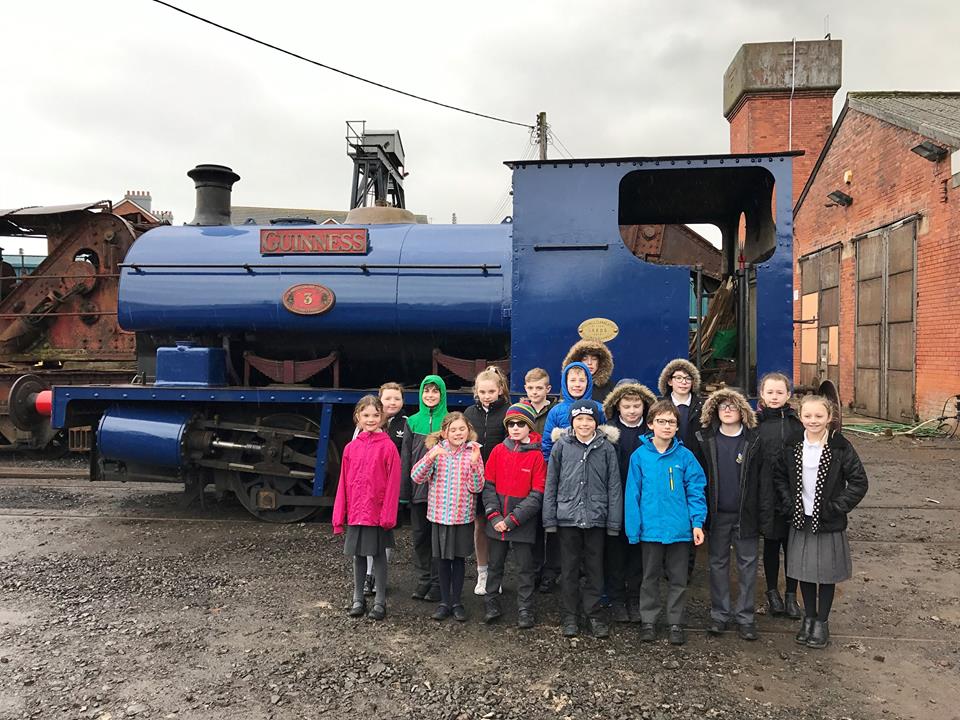 Whitehead Primary School on their recent visit